DoNotAge NMN Product Review
Company
DoNotAge (DNA) is a UK company founded in 2019. The company uses the latest information from leading longevity researchers to develop both products and advice, then distribute them to all that want to live healthier for longer. Currently, the company sells products on DoNotAge.org and ships all over the world.
Properties of the product
DoNotAge provides a pure (99%) β-Nicotinamide Mononucleotide (β-NMN) supplement that contains 1000 mg or 1 g NMN per serving with no additional ingredients. The daily dose of the supplement is standardized in two capsules. Compared to competing products on the market, DoNotAge offers the highest amount of NMN per serving. It is a non-liposomal product.
There are usually two types of delivery technology of β-NMN that are available: liposomal and non-liposomal NMN. DoNotAge provides a non-liposomal product. According to scientific studies, liposomes several times increase the absorption of supplements into the body.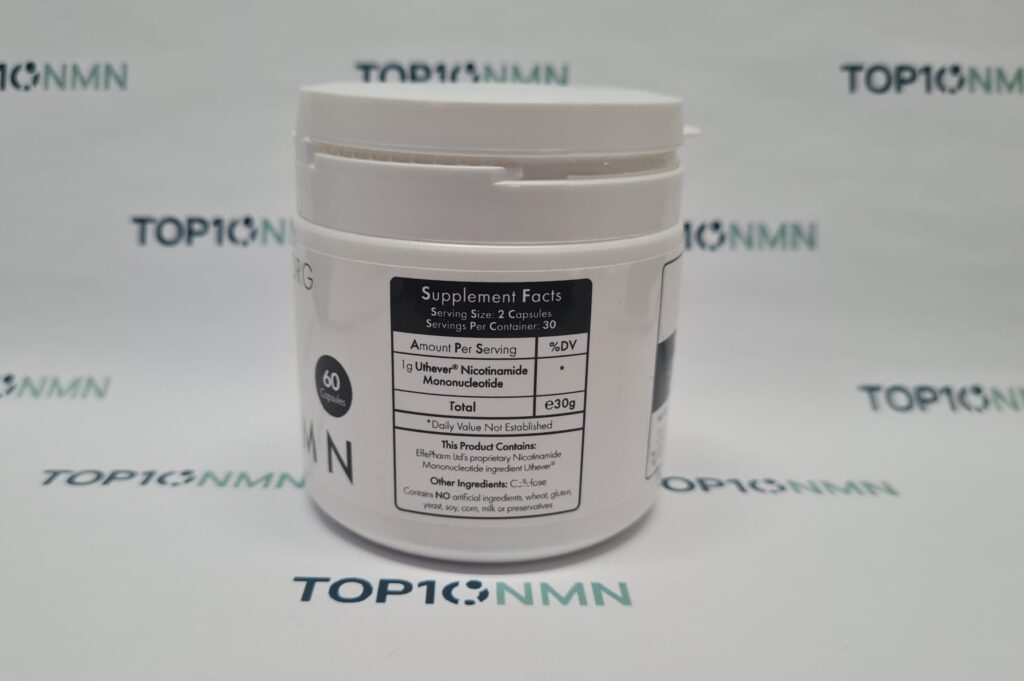 DoNotAge advises storing the supplement in the refrigerator. It should be taken into account for those who travel a lot because you might not have a refrigeration option, and temperature fluctuations can negatively affect the quality of the DoNotAge NMN supplement.
DoNotAge NMN is suitable for vegans, and there are no artificial ingredients such as wheat, gluten, yeast, soy, corn, milk, or preservatives, and it has no fillers.

Capsule

One capsule contains 500mg of non-liposomal NMN. DoNotAge chose Uthever-manufactured NMN. Uthever is a well-known NMN producer from China.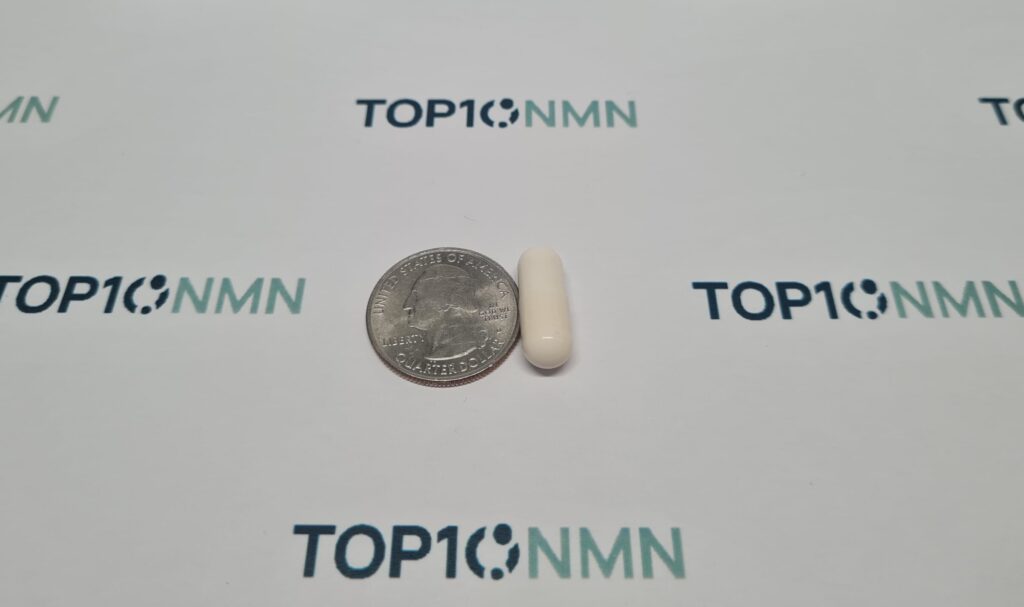 The capsule size is 00, pearl-colored, and made of cellulose. Due to the high amount of NMN, the capsules are larger than regular ones. Due to the big size of the capsule, some consumers might feel discomfort swallowing.
Package
The DoNotAge product does not have a branded box, it is sent in an ordinary parcel box. The supplement package contains 60 capsules (30 servings). The capsules are packed in soft, white plastic, a 200cc bottle with an attached cap with a protective stripe.
There is also an option to buy 366 tablets in 1 bigger bottle.
The supplement package contains a moisture desiccant, ensuring a dry and high-quality product. There is no extra cotton in the bottle.
Quality standards
The product is regularly tested by third-party laboratories.
The food supplement is manufactured in a GMP (Good Manufacturing Practice) certified factory. Also, the product is produced by ISO9001 standards to demonstrate the ability to consistently provide products and services that meet customer and regulatory requirements.
Where to buy it?
This product is only available on the official website of DoNotAge. DoNotAge products are not available on Amazon.com in the US.
Price

Comparing the price of the product with other NMN providers, we can say that it is slightly above average. The monthly supply (60 capsules) of these NMN supplements costs $97.