Hello100 NMN Product Review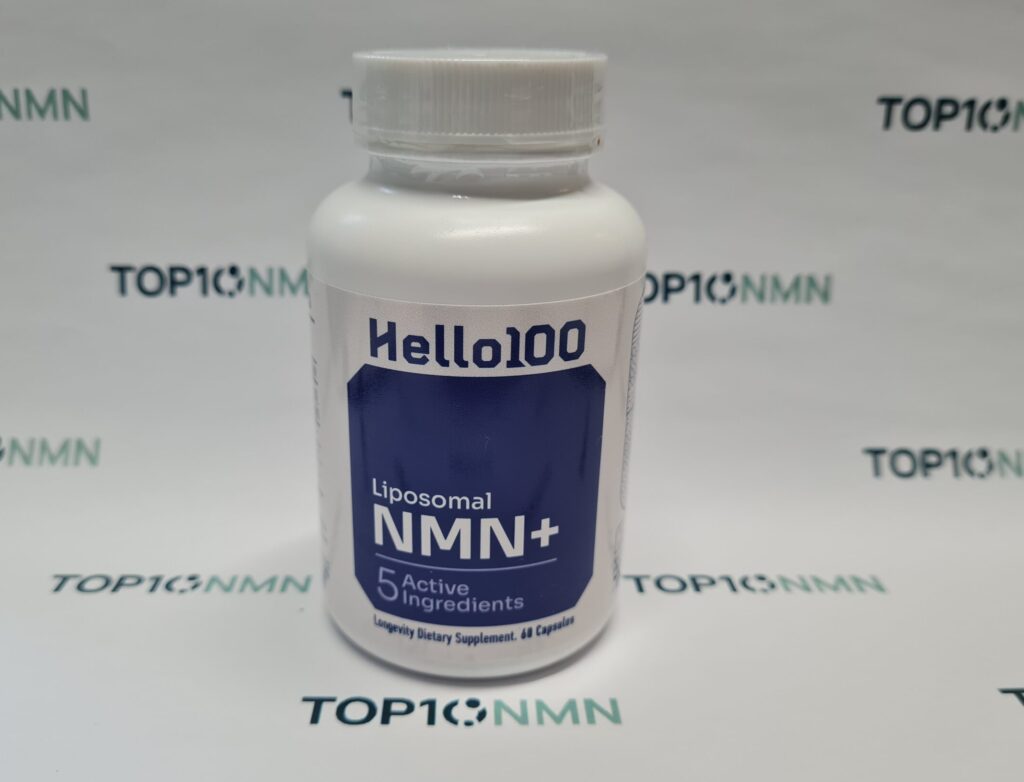 Company

Hello100 is a Lithuanian company founded in 2021. They offer NMN supplements that are designed for everyone aiming for healthy aging and longevity supplements. Another goal of the company is to educate people about health and longevity. Despite the origin of the company, the product is manufactured in the USA.
Properties Of The Product
Hello100 provides liposomal β-Nicotinamide Mononucleotide (β-NMN) supplements with 4 additional ingredients. Hello100 NMN supplements contain 200mg of NMN, 400mcg of Folate, 50mcg of Vitamin B12, 100 mg of Betaine, and 75mcg of Resveratrol per serving.
It also contains other ingredients, such as rice flour as a filler and phosphatidylcholine from which the liposome is made. It can be said, that these five ingredients are the basics to start with. Although there are 5 ingredients, the daily dose is packed into two capsules.
This product contains a lower amount of NMN, but due to liposomal technology, NMN is absorbed much more efficiently than regular NMN.
The manufacturers recommend storing in a dark and cold place, although according to the stability reports provided by Hello100, it may be not necessary.
This product is non-GMO and suitable for vegans as it does not contain ingredients of animal origin.
Capsule
Hello100 NMN product capsule is made of cellulose. The capsules are small – size 0 and white. Due to the resveratrol in the capsule, the capsule powder is slightly brownish. The daily norm is two capsules, which are easy to swallow both at once.
Package
The manufacturer sent the supplements in a shipping box. The white, 175 cc bottle contains 60 capsules, enough for one month. The package also includes cotton wool and a moisture-absorbent bag.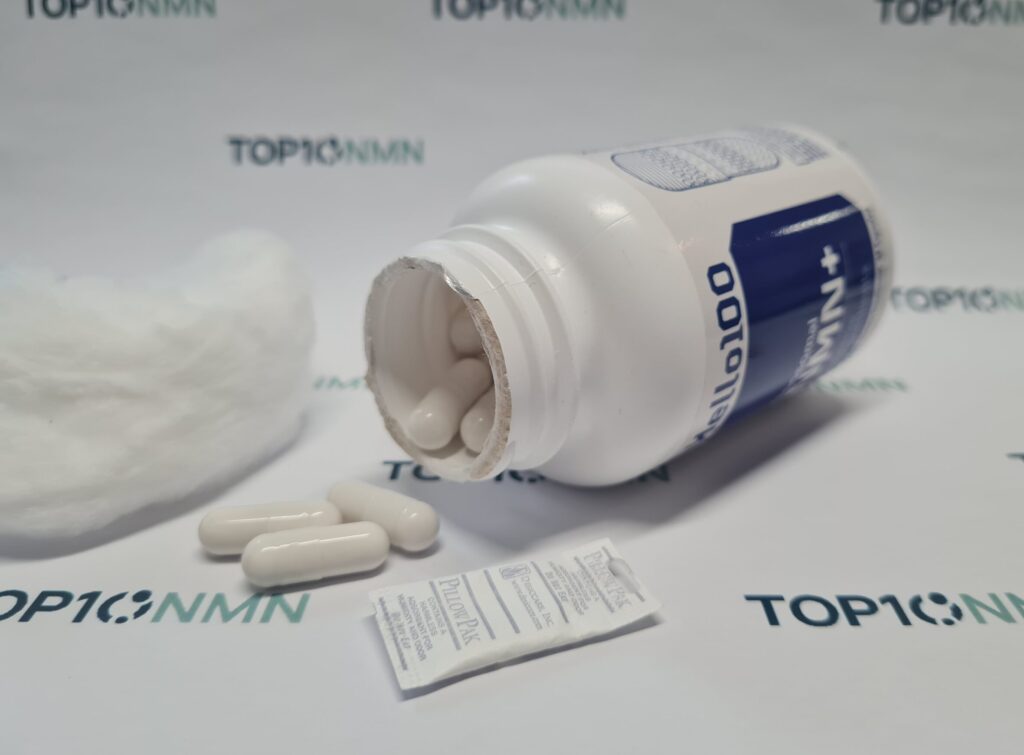 Quality Standards
The product manufacturing takes place in GMP (Good Manufacturing Practice) and HACCP(Hazard Analysis and Critical Control Point)-compliant facilities. Also, each batch is third-party tested. NMN's stability and quality report can be found on the Hello100 page.
Where To Buy It?
Hello100 sells the product on its official website, and also on Amazon.
Price
The price depends on the number of bottles. 3 options are available. 1 bottle for $79.00, 3 bottles for $199.00 or $66.33 per one bottle and 6 for $349.00 or $58.17 per bottle. 
The manufacturer also offers a 60-day money-back guarantee.